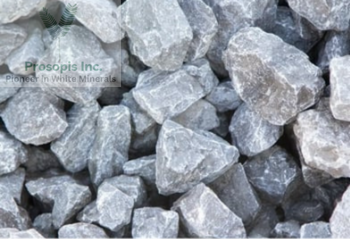 Limestone Supplier Rajasthan
One of the most common and versatile raw materials today is calcium carbonate. Prosopis Inc is a leading manufacturer and supplier of calcium carbonate in India. In just a few years, we've earned a strong reputation as a quality supplier of calcium carbonate. Our processing plants are based in State of Rajasthan, India – an area that offers one of the best deposits of limestone and marble, resulting in high-quality products at affordable prices. We're proud to offer our customers products made from Calcium Carbonate – the backbone for many industries such as Plastic, Paint, Paper, Rubber, and Ceramic with the famous brand name PROSOPIS INC.
Why Us for Calcium Carbonate Powder
Prosopis, a leading calcium carbonate supplier, constantly develops products per industry specifications and requirements. Our grinding technology includes ball mills, Raymond mills, China Mills, and latest Micronizer units. This ensures the final product is of ultrafine quality with less impurities. We understand that most industries use our products as fillers because our products have high whiteness with low-impurities and good rigidity among other qualities. All our products live up to your supply chain's requirement for high gloss and superb dispersion. If you're unsure which chemical or physical specifications suit your requirements then you can contact Prosopis' product development team and we'll develop a suitable product for you on demand. You can read about the benefits of calcium carbonate on our webpage.